Marty Stempniak | February 26, 2021 | Policy
Radiologists and other physicians are urging Congress to enact legislation that would pause Medicare sequester cuts until the public health crisis ends.
Lawmakers previously enacted a moratorium on the routine annual 2% reduction, but it is set to expire on March 31. U.S. Reps. Brad Schneider, D-Ill., and David McKinley, R-W.Va., however, have introduced legislation to prevent these cuts for the duration of the public health emergency. Groups including the American College of Radiology, American Society of Neuroradiology and Society of Interventional Radiology are asking congressional leaders to move forward with the bill.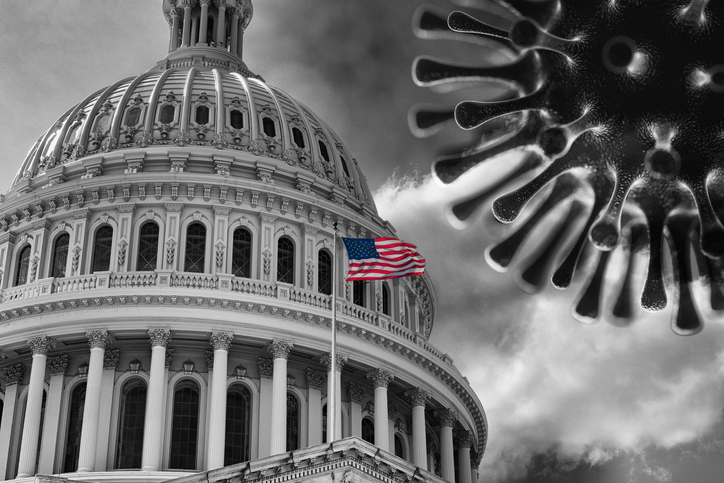 "We are deeply concerned that persistently high COVID-19 rates will continue to stress the entire healthcare system, especially physician practices," the American Medical Association wrote in a Feb. 12 letter cosigned by the three imaging groups. "To help alleviate the unrelenting fiscal demands of the pandemic, we strongly urge Congress to pass legislation that would extend the congressionally enacted moratorium on Medicare sequester cuts through the duration of the public health emergency."
Congress previously delayed sequestration as part of the Consolidated Appropriations Act passed in December. But the extension is set to end on March 31. Schneider and McKinley believe reducing physician pay amid continued COVID flare-ups makes little sense.
"Our healthcare professionals report growing burnout and hospitals are experiencing decreased revenue as more are forced to stop elective procedures," Schneider said in a statement. "Reinstating across the board cuts to our providers now would create unnecessary burdens at the worst possible time."
Meanwhile, the COVID-19 public health emergency is set to also end at the end of March after former Health and Human Services Secretary Alex Azar signed an extension in January. Acting HHS Secretary Norris Cochran has indicated that the declaration may remain in place for the duration of 2021.
ACR alerted members about the issue in a Wednesday update, noting that it joined AMA in the fight to "to ensure patients retain access to high-quality imaging services."